Cheezio Pepe Seasoning Mix
DAIRY-FREE • GLUTEN-FREE • PLANT-BASED

Inspired by the classic Italian cacio e pepe, our CHEEZIO PEPE seasoning mix is a delicious creamy pasta meal that only takes 12 minutes to make! This seasoning has bold hits of cheezy umami, garlic, poppy seeds, black pepper, and sesame. Welcome to your new pantry staple!
Cheezio Pepe Seasoning Mix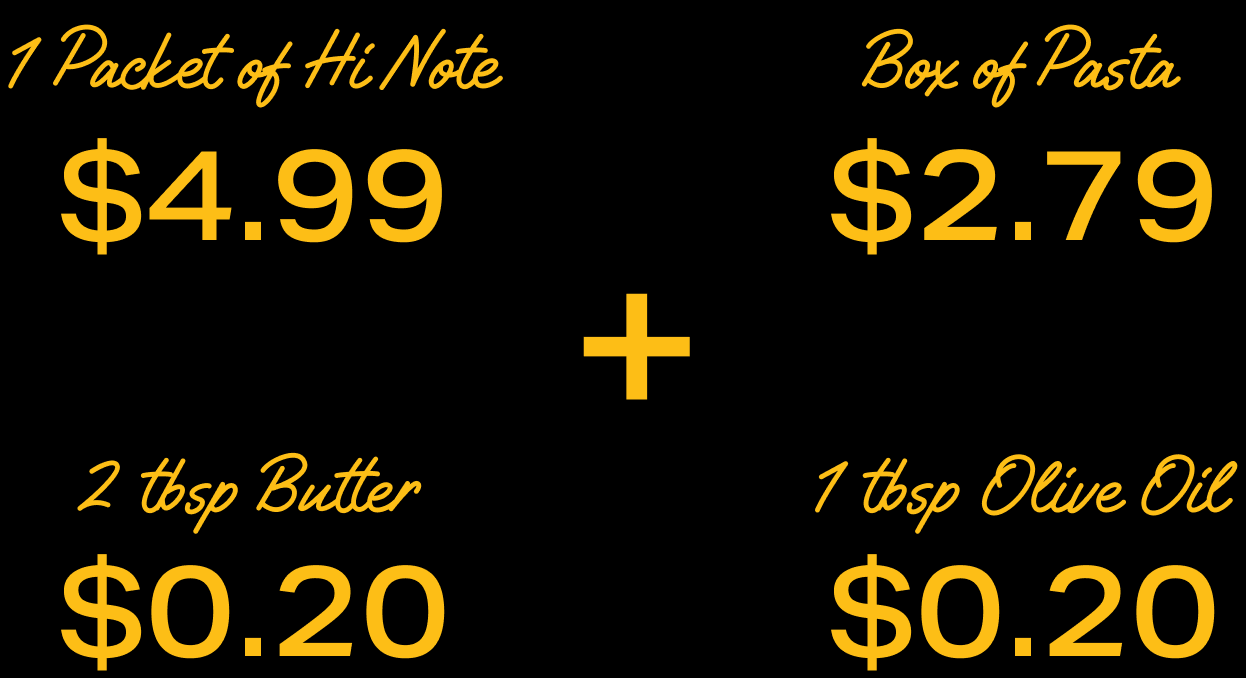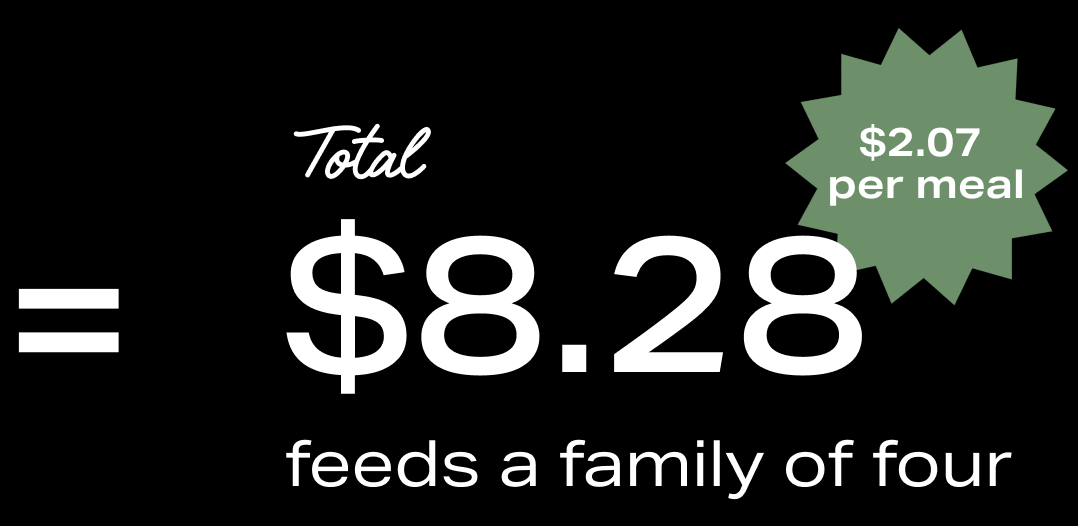 6 Pack Subscription
--------- Save 10%

12 Pack Subscription
--------- Save 15%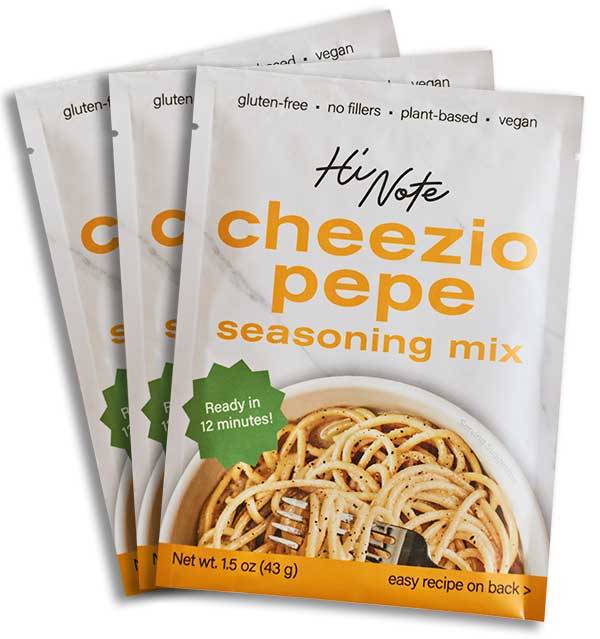 Why subscriptions are a no brainer:

• Saves you money
• Saves you time
• Shipping is FREE
• A crazy-good meal is always waiting for you

Nutritional Yeast. Garlic. Onion. Sesame Seeds. Poppy Seeds. Sea Salt. Black Pepper.
Calories...
Total Fat...
Total Carbs...
Fiber...
Protein...
Sugar...
Sodium...

..... 20
..... 0g
..... 2g
..... 1g
..... 2g
..... 0g
..... 410mg/ serving

Chef Roy Choi quality, 4 easy steps

Cook pasta according to the package instructions in salted water.
Drain pasta, reserving
2/3 cup of pasta water, and place pasta back in the pot.
Add Cheezio Pepe packet, pasta water, butter, and olive oil.
Stir together for 60 seconds until a creamy texture forms. Adjust creaminess by adding more butter.
What kind of ingredients do you use?
We use the highest quality ingredients, sourced from around the globe. All of our seasonings are gluten-free and plant-based and are made with small-batch manufacturing which maximizes freshness. Most of all, we only use ingredients in our products that we would be proud to serve our families!
Is this product gluten-free, vegan, dairy free?
Yes, all of our seasoning mixes are gluten-free, vegan, plant-based, and contain no chemicals, preservatives, or fillers.
Where can I see the nutritional information for this product?
You can find nutrition the information on the back of each packet. Here is the nutrition information for our Cheezio Pepe seasoning: Calories: 20, Total Fat: 0g, Total Carbs: 2g, Fiber: 1g Protein: 2g
What is your shipping policy?
Orders submitted before 11am Monday - Thursday PST ship the next day. Orders submitted on Friday will be shipped on Tuesday. Shipping times vary based on location, but typically take between 5 and 12 days for standard shipping. Hi Note is not responsible for shipping delays caused by the mail carrier, incorrect addresses, or weather. We are always here to help so please reach out to us if you need further assistance related to delivery by emailing support@hellohinote.com
See what the hype is all about